Product
Description
Grain size: P36/40/60/80/100/120/150/200/240/320/400/500/600/800/1000.
Grain size: 1500/2000/3000.
Shape: hemisphere, sphere, heart, column, triangle, peach, trapezoid, cone, etc
Color: grey, red, blue, pink, black, yellow, white, khaki, etc
Material: brown corundum; Zirconium corundum; Silicon carbide; Green silicon carbide, semi brittle corundum; Chromium corundum; Single crystal corundum; Ceramic corundum; White corundum, etc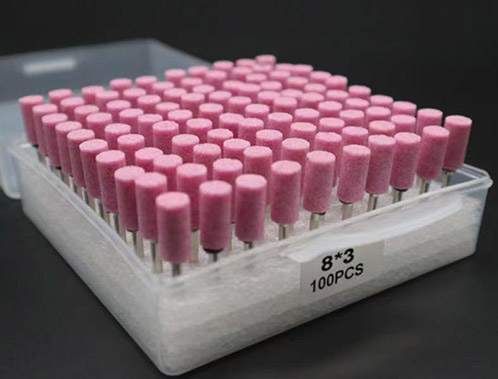 Product
Features
Ceramic grinding wheels are characterized by stable chemical composition, high strength, good water and heat resistance, sharp grinding, large air holes, no heating, no blocking, and small thermal expansion, but they are relatively brittle, so most ceramic grinding wheels have low speed.BOSDI can customize products according to customer needs.